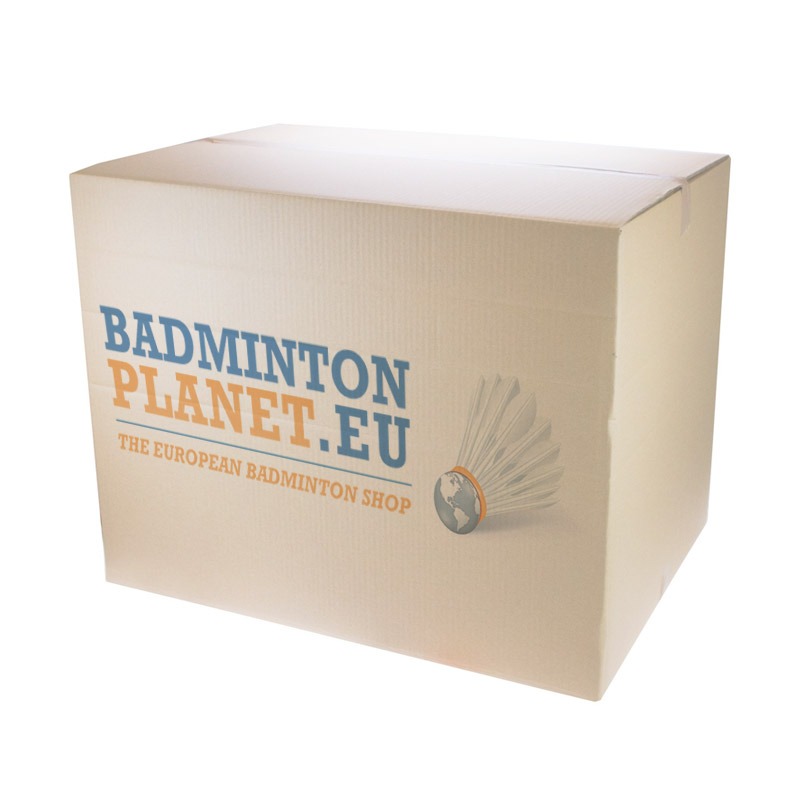 Badminton carlton feather shuttles
Online Badmintonshop for shuttlecocks - Badmintonplanet provides a large assortiment for shuttlecocks. Are you looking for the best shuttlecocks to play badminton? Then you are at the right place at Badmintonplanet.
There are two types of shuttlecocks: nylon/plastic shuttles and feather shuttles. The nylon shuttles have three different speeds. This is shown by the color of the sticker on the shuttles). The speeds are: slow (green sticker), medium (blue sticker) and fast (red sticker). Carlton provides, next to standard white shuttles, also yellow nylon shuttles.
You will find the best nylon and feather shuttlecocks for the best price in the wide assortment from Badmintonplanet!
Badmintonplanet also delivers many different feather shuttlecocks. These shuttlecocks have a better flight than the nylon shuttles. In the higher competition levels and in the higher tournament categories badminton players have to play with feather shuttles. But there is a big difference in durability and quality for each type of feather shuttle. In general you will see that the more expensive, the more durable the shuttle is. This is why a more expensive shuttle might be cheaper for a longer period. Also the preparation of feather shuttles can increase the durability. Often you can choose between two different speeds for feather shuttles; 77 (slower ones) and 78 (faster ones).
Feather shuttlecocks are made of goose feathers or duck feathers, Badmintonplanet delivers both types of badminton shuttles. In the Netherlands there is a list for shuttlecocks, which shows badminton players at what level they are allowed to play with. Badmintonplanet supplies shuttles that have been approved by various badminton unions. This can vary from traning to game shuttles. The Carlton GT1 shuttles are allowed in international tournaments.
When you would like to buy many feather or nylon shuttlecocks at the same time, Badmintonplanet will give you some discount. The more badminton shuttles you buy, the higher the discount! You can find the different prices on our website. If you have any questions left, please contact our customer service.