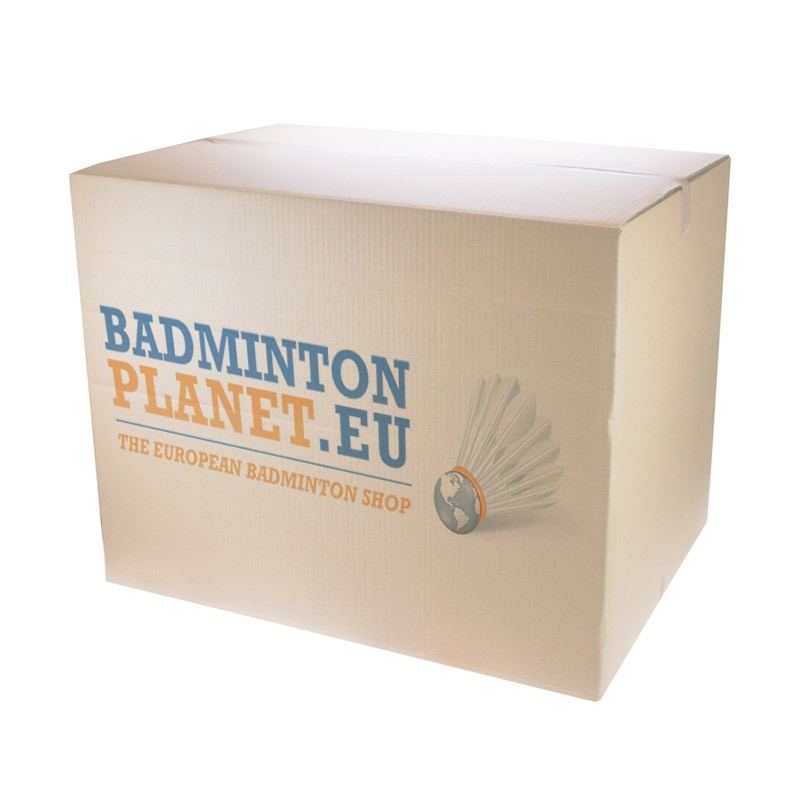 Badminton strings and stringing
When you start playing badminton not only a good badminton racket is very important, but also a good string tension. If you are wondering if you have to restring your racket, please pay attention to the following: When the strings get weaker, begin to slide or start to show signs of wear, it could be worth to restring your racket. Badmintonplanet has a big assortiment of strings from Ashaway, Carlton, Victor and Yonex.
For everything about stringing badmintonrackets, you are at the right place at Badmintonplanet!
The choice for the most suitable string and the amount of kilos/pounds is not easy for many badmintonplayers and depends on your style of play. Badmintonplanet wants to give you the best advice about this. Please notice the following:
* The thickness of the string: The thicker the string, the more durable the string will be. Good examples of more durable strings are the BG 65 (Titanium), the Nanogy 95 and the Zymax 70. The thinner the string, the more power and control you will get. Good examples of thinner strings are the BG 80, the Zymax 67 and the Xelerate X 67. However, the chance that these strings break faster is also higher.
* The amount of kilos/pounds: The more kilos/pounds, the more control you will have with your badmintonracket, but there is a bigger chance that your strings will break faster. When you prefer less kilos/pounds, you will have a bigger 'sweetspot'. This increases the chance that you'll hit the shuttle in the best way. With new rackets (standard strung), the average string tension is about 10,5/11 kilos (22/24 lbs).
Badmintonplanet also delivers stringing machines from Victor, if you wish to string badminton rackets yourself. To complete the stringing equipment, you are also at the right place for tubings, repairing grippers and balance strips. When you have succesfully strung your badmintonracket, you can finish it by placing a logo on the strings with the logo markers from RSL, Victor or Yonex.