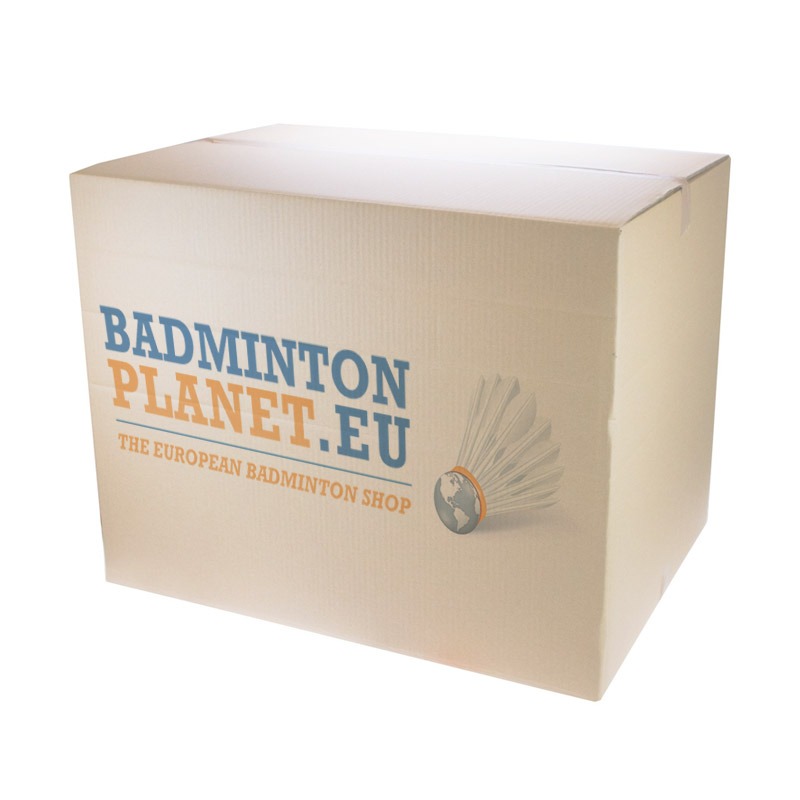 Sale
Are you searching for the best offers which Badmintonplanet has for every badmintonplayer? You will find rackets, shoes, clothing and bags for the best price!
In the category 'clothing' you will find shirts (printed with a logo from Badmintonplanet) available with a really cheap price of €14,95. Badmintonplanet also delivers extra cheap training jackets and training pants from €29,95. Do not hesitate too long, because this offer is valid while supplies last.
In the category 'bags' you will find some really cheap bags, for example a nice backpack from Victor, a cheap 2-compartment bag which can be extended to a 3-compartment bag from RSL and a golden 3-compartment bag from Yonex. There are also some bags from Carlton for a great price!
Badmintonplanet offers many shoes from a lot of badminton brands. Shoes from Carlton, Victor and Yonex are extra cheap. For example the Carlton Airlite Lite, the Carlton Airlite Xtreme and the Yonex SHB 01 MX have really nice prices. While supplies last, so gone = gone!
Also in the category 'rackets' Badmintonplanet has many offers. Badmintonrackets which are extra cheap right now, are for example the Carlton Kinesis X900 LTD, the Victor Jet Speed S 06, the Yonex Voltric 1 Lin Dan Special, the Carlton Vapour Blade and the Hammer Z3. Some of these rackets are still more cheaper when you order two similar badmintonrackets at the same time!
At last Badmintonplanet also has a really nice offer for player who string their badmintonrackets themself. The Victor VS 850, a string with a thickness of 0.68 mm and a length of 10 meters, has a very cheap price! For only € 4,95 you can order this string targeting more power and control. So if you want to try another string, please try this Victor VS 850!